NIDO 2019. By Marcelo Evelin
which future are we talking about
NIDO 2019 bets on the question What Future Are We Talking About?

We are reflecting on a future that remains unannounced to us and yet affects the present as a tangible reality.

We are thinking about future as a prophecy, as magic, as spell, as haunt.

We are thinking of fragmented future in the multidimensionality of our perceptions of the world, vibrant and mysterious, a future out of ourselves, in the expansion of the notion of the One, precisely to find the Other.

We are thinking of future as a ritualistic propagation of what touches us, the gestures and words that emanate from what is unknown to us, as an artifice to move mountains, levitate, telepathize, make disappear and open with teeth the possibilities to come.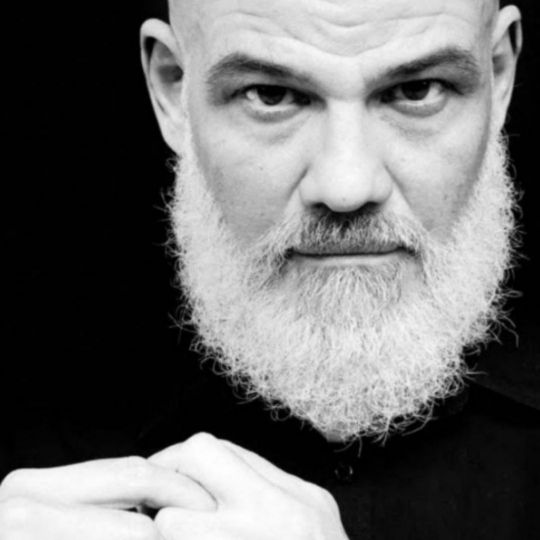 Marcelo Evelin
Marcelo Evelin, born in Piauí, Brazil, is a choreographer, researcher and interpreter. He resides and works between Teresina and Amsterdam. Since 1986 he has been working with dance in Europe, where he has collaborated with artists of different nationalities in projects involving physical theater, music, video, installation and occupation of specific spaces. He is an independent creator through his company Demolición Incorporada, founded in 1995. He teaches at the Higher School of Mimicry in Amsterdam-Holland, where he also guides students in their creative processes.
He conducts workshops and collaborative projects in several countries in Europe, the United States, Africa, Japan, South America and Brazil, where he returned in 2006. Since then he has also developed professionally as a manager and a curator in both Teresina and Núcleo de Direcu (2006-2013), a collective of independent artists as well as research and development platform for the Contemporary Performing Arts. In March 2016 in Teresina, together with a cultural manager Regina Veloso, he formed CAMPO, a new space to think, to make and to disseminate arts and disciplines that go along with the principles of Demolición Incorporada.
His shows Matadouro (2010) and De Abriente Queda Todo Negro con Gente (2012) were presented in more than 18 countries. With the participation of more than 300 interpreters of different nationalities, BATUCADA ("performance event") continues this year its diffusion in Brazil and Chile. Danza Enferma, his other work inspired by the universe of Tatsumi Hijikata / JP, had its premiere in May 2017 in Brussels and toured through Europe, Brazil and Japan. His latest creation, An invention of Evil, had its premiere in May 2019.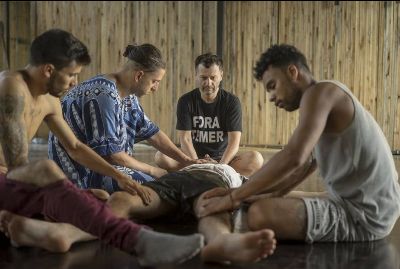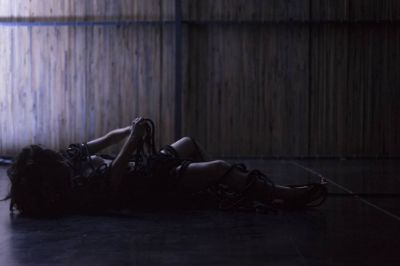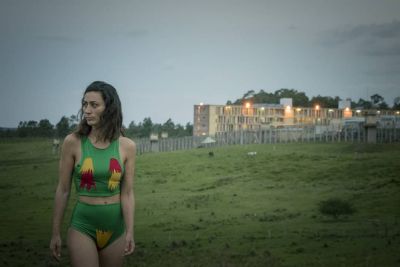 relación con el territorio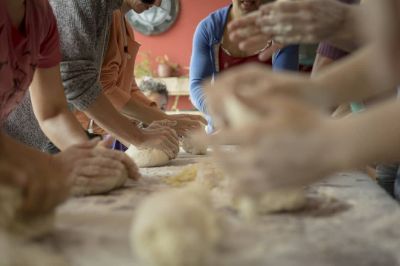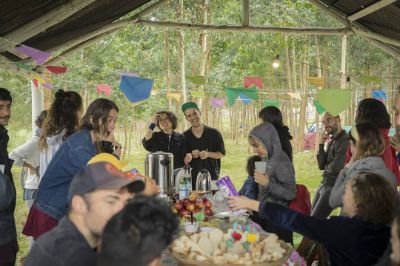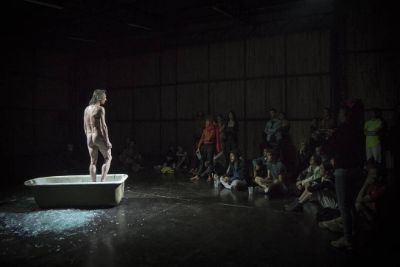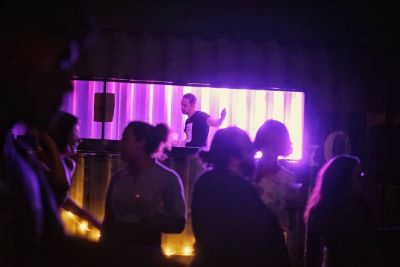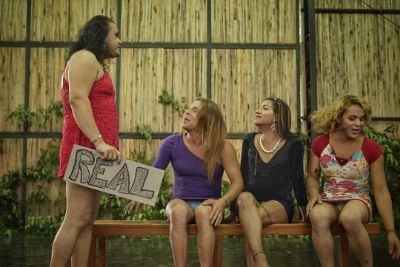 Live Arts International Festival
NIDO Festival 
NIDO is conceived as a Festival-Platform for contemporary artists that, by developing particular instruments for exchange, postulate art as a practice of hybridizations that is activated in the interstices of multiple possible territories.
The action and the effect of "being together" will be the sociopolitical goal of a meeting where personal and collective practices are put into play to disseminate experiences, knowledge and reflections in form of works, seminars and colloquiums, within the reach of national artists and of the general public. A rural property located in Ciudad de Rivera, the border city of Santana do Livramento, Brazil, is its most exquisite scenery.
Each year Nido invites a different person to host the Festival. He or she is in charge of curating the whole event, rising to the challenge of making sense out of this temporary community.

ADVANCEMENT OF PROGRAMMING
MARCELO EVELIN (BRASIL) / SUELY ROLNIK (BRASIL) / SONIA SOBRAL (BRASIL) / LUCIANA ACHUGAR (URUGUAY-USA) / VICTORIA PÉREZ (ESPAÑA) / LATIFA LAABISSI (FRANCIA) / ELEONORA FABIAO (BRASIL) / CAROLINA MEDONCA (BRASIL) / SILVIA FANTI (ITALIA)  / ERIVERTO VIANA (BRASIL) / NINA BOAS (FRANCIA) / ADRIANA BELBUSSI (URUGUAY) / VANESSA NUÑEZ (BRASIL) / MAEVA LAMOLIERE ( FRANCIA) / FERNANDA SILVA (BRASIL) / MARIA VILLALONGA (ARG-MEX)
ADVANCE REGISTRATION
Blind Inscription
Blind registration is an advance registration to NIDO valid until September 1, date on which the full program of the festival will be published. Register now and save almost 60%.

REGISTRATION NIDO 350 US. BLIND INSCRIPTION 200 US

Complete the registration process for NIDO 2019.
By registering, you can get an access to all festival's activities, accommodation and camping services.
About the campsite: It has electricity and sanitary installations. Participants are required to provide their own camping equipment.
Registration fee includes food and a camping slot.
Form of payment: National or International Credit Card and Cash.